Composer And Music Director
Alam Khan, full name Khurshid Alam Khan. Born on 22nd October, 1944. He is one of the legendary music personalities of Bangladesh. He was a lyricist, composer and music director. He was awarded Best Music Director and Composer for his contribution to film songs for 'Boro Bhalo Lok Chilo' in 1982, 'Tin Konna' in 1985, 'Surrender' in 1987, 'Dinkal' in 1992, 'Bagher Thaba' in 1999, 'Ebadot' in 2009. 'And in 2010 'Ki Jaadu Korila' won a total of 7 National Film Awards given by the Government of Bangladesh, which is the highest record for any composer or music director to receive the National Film Award.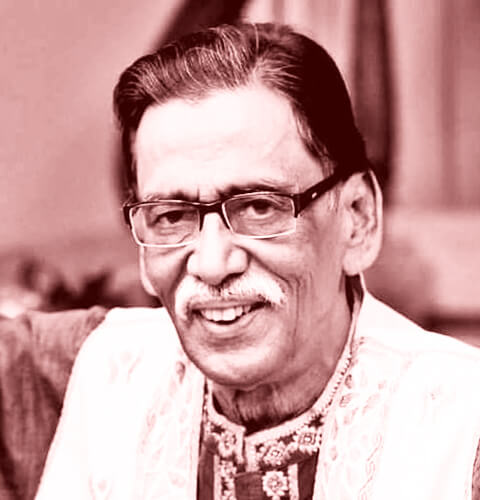 MUSIC PRACTICE AND MUSIC LIFE: 
During his stay at Kabi Jasimuddin Road, his passion for music grew. Due to the disagreement of his father Aftab Uddin Khan in taking music as a profession, obstacles were created in his music education and practice. But, with the encouragement of his mother Jobeda Khanam, he continued to practice music. Alam Khan's devoted love and deep attachment to music touched the heart of father Aftab Uddin Khan and advised him to approach a master for proper musical education. Following his father's advice, Alam Khan started taking music lessons from Ustad Nani Chatterjee through his friend Chhotu Mia. He made his film debut as an assistant to Ustad Nani Chatterjee in the film 'Poonam Ki Raat' and joined Alauddin Little Orchestra as well. Later, music director Jahangir Hayat Khan Rumu son of renowned film director Abdul Jabbar Khan, lyricist Mukul Chowdhury, Golam Dastagir Gazi, Gopi Bollov Biswas and Chhotu Mia formed an orchestra group called 'Ritu Shilpogoshthi'. He started creating background music for various Cultural events, Stage dramas and TV dramas as well.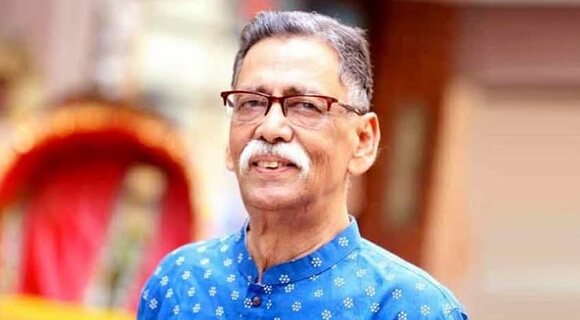 HE WAS AWARDED BEST MUSIC DIRECTOR AND COMPOSER FOR HIS CONTRIBUTION TO FILM SONGS FOR 'BORO BHALO LOK CHILO' IN 1982, 'TIN KONNA' IN 1985, 'SURRENDER' IN 1987, 'DINKAL' IN 1992, 'BAGHER THABA' IN 1999, 'EBADOT' IN 2009. 'AND IN 2010 'KI JAADU KORILA' WON A TOTAL OF 7 NATIONAL FILM AWARDS GIVEN BY THE GOVERNMENT OF BANGLADESH, WHICH IS THE HIGHEST RECORD FOR ANY COMPOSER OR MUSIC DIRECTOR TO RECEIVE THE NATIONAL FILM AWARD. HE HAS ALSO BEEN HONORED WITH MANY HONORS AND AWARDS FROM MANY NON-GOVERNMENTAL ORGANIZATIONS AND INSTITUTIONS, INCLUDING THE BANGLADESH FILM PRODUCERS ASSOCIATION AWARD AND THE BACHOSHASH AWARD FOR HIS OUTSTANDING CONTRIBUTION TO MUSIC.
Alam Khan
Enjoy the most popular songs of Alam Khan
Update Required
To play the media you will need to either update your browser to a recent version or update your
Flash plugin
.
Music director and Composer Alam Khan passes away
The hugely talented music director and composer of innumerable timeless songs, Alam Khan, is no more.
Renowned music director Alam Khan no more
Eminent composer and seven-time National Film Award-winning music director Alam Khan passed away